30 май 2022
File engine/ajax/cookie_fav.php not found.
Танковая «Королевская битва» возвращается!
Вместо нескольких отдельных этапов событие продлится целый месяц и будет доступно сразу после выхода обновления 1.17.
1 июня 7:00 (МСК) — 30 июня 4:00 (МСК)
— Новая карта «Фирнульфир»;
— три новых танка;
—  ребаланс всей техники режима;
—  интеграция с Боевым пропуском: вы сможете зарабатывать очки БП, играя в «Стального охотника»;
— доработанные основные механики;
— полностью переработанная экономика.
«Стальной охотник»: что нужно знать о событии
Вы один из 20 игроков, сражающихся ради победы. И здесь каждый сам за себя!
У вас есть выбор: действовать в одиночку или в составе одного из 10 взводов по два игрока в каждом.
Ваша главная цель — выжить любой ценой, оставшись последним стальным охотником в бою или последним взводом.
Подбирайте специальные объекты (Добычу), которые случайным образом появляются на карте. В них есть снаряды, опыт и заряды боевых умений. Вы также можете подбирать Добычу с уничтоженной техники (Трофеи), которая теперь отображается на мини-карте.
Самый ценный тип добычи — Воздушный груз. Многие игроки захотят его получить, поэтому придётся приложить все усилия, чтобы забрать этот груз себе.
Вы сможете улучшать свою технику прямо в бою, делая её сильнее с каждым новым уровнем.
Сражения будут проходить на трёх огромных картах (в том числе и на новой под названием «Фирнульфир»), игровая зона которых будет уменьшаться по ходу боя. Покидайте смертельные зоны, в которых ваша машина будет постоянно получать урон до полного уничтожения.
Общее время боя — 15 минут. Во время обратного отсчёта вы сможете выбрать на карте одну из нескольких точек начального расположения.
Играя в режиме «Стальной охотник», вы также сможете зарабатывать очки Боевого пропуска.
В режиме будет собственная игровая валюта — стальные печати. За них можно арендовать дополнительную технику для игры. Вы также сможете зарабатывать кредиты и боны, выполняя специальные ежедневные задачи, доступные в режиме.
За выполнение определённых ежедневных задач вы будете получать марки Стального охотника. Используйте их для получения трёх потрясающих 2D-стилей.
6 май 2022
ПАТЧ 1.17 — НОВЫЕ ТАНКИ И НОВАЯ КАРТА — СТАЛЬНОЙ ОХОТНИК 2022
Стальной охотник: новый сезон уже близко!
Сражения в формате «Королевская битва» возвращаются — и теперь вас ждёт множество изменений:
— Новая эпичная карта. В дополнение к двум существующим локациям — «Зона 404» и «Арзагир 4.04» — мы добавили ещё одну под названием «Фирнульфир». Она создана в суровом скандинавском стиле, который позволит окунуться в атмосферу заснеженной и загадочной тундры. Здесь сражения будут проходить среди небольших поселений и живописных замёрзших водоёмов. Правда, это не лучшее место, чтобы наслаждаться видами, потому что вам придётся сражаться, старясь остаться последним выжившим.
— Три новые машины. В этом году к Стальным охотникам присоединятся три совершенно новых танка с уникальными боевыми умениями:
Huragan (Польша) — универсальный средний танк, который хорошо покажет себя в защите.
Bái Láng (Китай) — быстрый танк, прекрасно подходящий для разведки.
Beowulf (Швеция) — идеальная машина для атаки и охоты.
Are you ready to prove that you are the best of the best, Commanders?
Steel Hunter, one of the most exciting modes in World of Tanks, is returning to the game with a series of important changes. Instead of several separate Stages, Steel Hunter will run for a whole month and kick off immediately after the release of Update 1.17. A fresh map, three brand-new tanks with unique abilities, and a completely reworked economy—but still only one winner! Welcome to Steel Hunter 2022!
https://youtube.com/watch?v=8y0CBvkE4aI%3Ffs%3D1%26mute%3D0%26modestbranding%3D0%26controls%3D1%26showinfo%3D1%26cc_load_policy%3D1%26rel%3D1%26iv_load_policy%3D1%26autoplay%3D0
Event Summary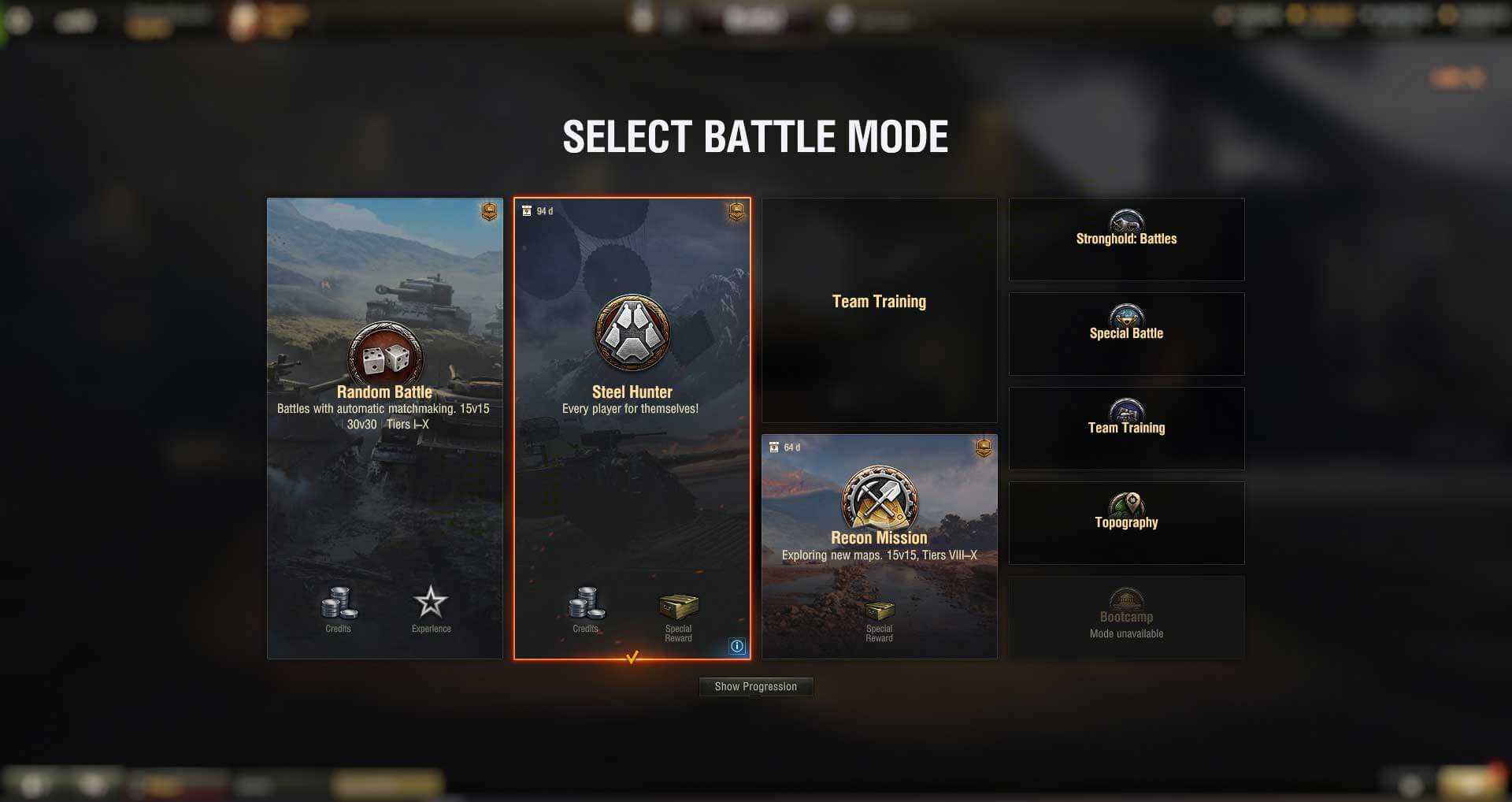 2. You can also enter battles as a two-player Platoon.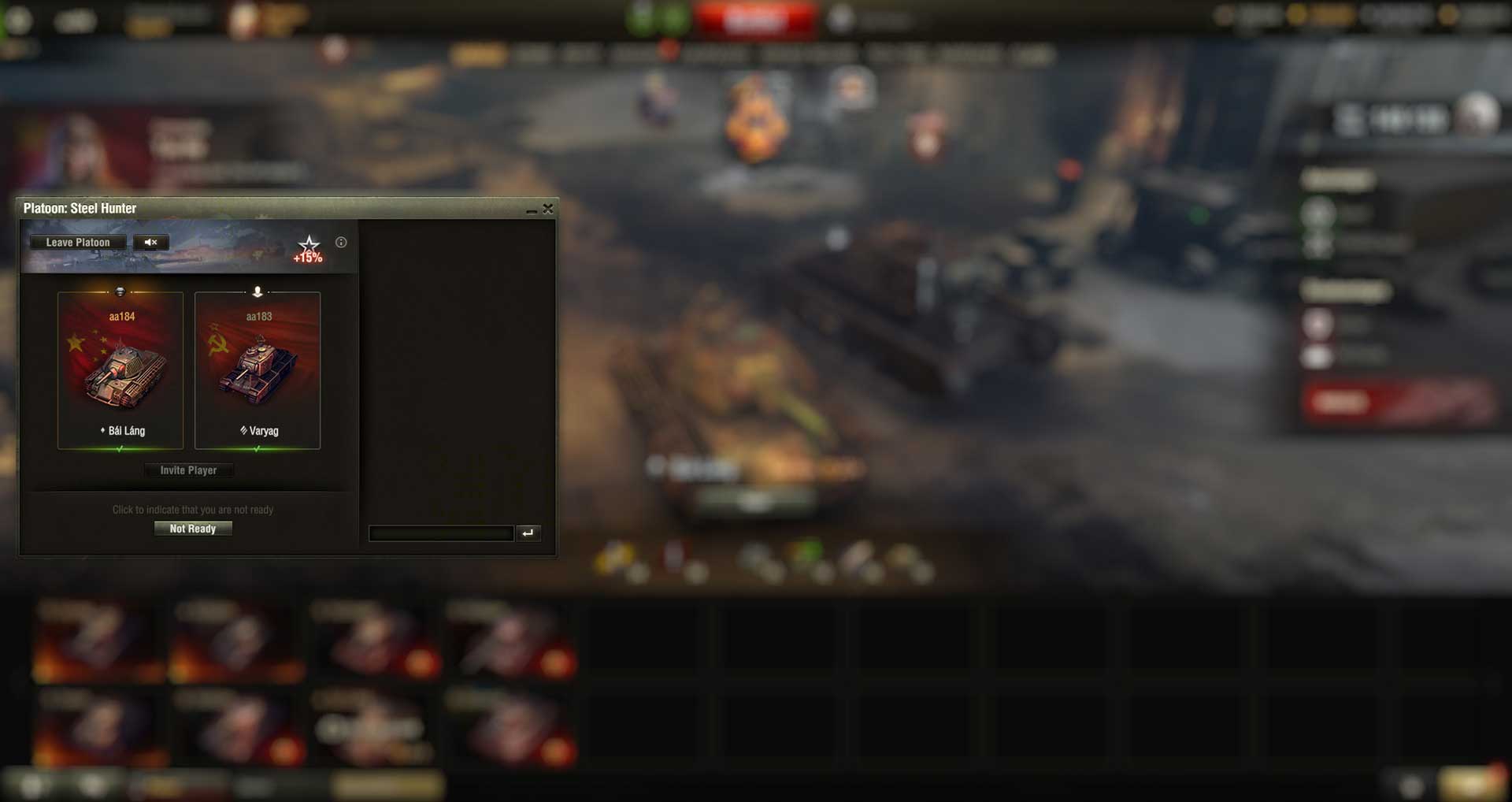 Maps and Reworked Danger Zone Mechanics
In addition to the two existing maps, Dreamland and Arzagir 4.04, we're adding a new map called Firnulfir with a different setting and unique game atmosphere. This unforgiving yet picturesque Scandinavian tundra will enchant you with its northern landscapes, frozen ponds, and small abandoned settlements. Despite the cold, you're sure to stay warm while driving nonstop to avoid strikes from other Steel Hunters. Firnulfir will offer players a fresh gameplay experience and many opportunities to experiment with all kinds of tactics.
We've also reworked the Danger Zone mechanics. These zones will now close faster, depending on the number of players on the battlefield. So, the fewer the players, the quicker you'll have to move to escape the Danger Zones. All three maps shrink with time, leaving less space to play and survive. If you're in an area that turns orange, that means it is about to become a Danger Zone and you need to leave it as soon as possible. When a Danger Zone turns red, it becomes a . You will have very little time to escape from it, as shown in a countdown. Once the countdown ends, your vehicle will receive continuous damage until it is destroyed or until you have left the Destruction Zone.
RED: CLOSED ZONE
In a closed zone, your vehicle will receive continuous damage. You will have little time to leave the red zone.
YELLOW: THIS ZONE WILL CLOSE SOON
In a yellow zone, your vehicle does not receive damage. But beware: A yellow zone can close at any moment. Think about your escape routes.
The most valuable loot type. Contains a larger amount of Combat XP, restores HP, and repairs damaged modules. Also gives you one charge for all your Abilities. Remember that collecting this loot takes 7 seconds. Marked by blue smoke.
Enemy inside the Vision Cone
Another hunter entered your Vision Cone! Note: enemy vehicles and loot points become visible only when they are inside your Vision Cone.
You can only see enemy vehicles that are inside the Vision Cone of your vehicle.
Enemy spotted with Radio Detection
A hunter you spotted with Radio Detection. Be aware that using Radio Detection will reveal your current position on the minimap at the time of activation to all players within Radio range of your position.
Restores HP, contains Combat XP and shells. You can also obtain one Recovery charge with a certain drop chance. Marked by green smoke.
Repairs damaged modules, contains Combat XP, but less than in Consumables. Also gives you a Repair Kit or one Ability charge. Marked by yellow smoke.
Spoils of War
Contains half of the resources of a destroyed vehicle, repairs damaged modules, and restores some of your HP. Collecting this loot only takes 2 seconds, but now all players will be able to see Spoils of War on their minimaps. Marked by red smoke.
Radio Detection. This system displays loot points and enemy vehicles on the minimap within its coverage area. Be aware that using Radio Detection will reveal your current position if you are within range of ​​another player's Radio Detection.
Special Vehicles and Their Upgrade System
All eight special vehicles available in Steel Hunter have different tactics, gameplay, and Abilities. Each of them can be upgraded from Tier I to Tier VII while in the heat of battle. Three of the vehicles will be available from the start, and the remaining ones will be available for rent.
To earn XP for these upgrades, you'll need to collect loot and damage enemies. There are different modules available for each vehicle, and players can choose from two options at each tier.
Varyag (U
Engine
Radio Detection Cooldown
Hull
There are two Combat Abilities that are common for all vehicles:


Repairs vehicle modules (analogous to Large Repair Kits) and reduces stun duration.
Each vehicle also has one regular and one ultimate Combat Ability unique to it: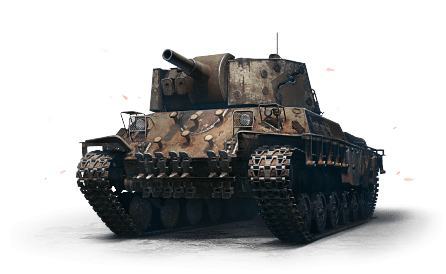 Ring of Fire
Envelops the enemy vehicle in a fiery aura that causes damage and reduces vehicle mobility within the ability's area of effect.

Instantly restores a portion of the vehicle's hit points. Throughout the ability's duration, all incoming damage from shells and combat abilities will be accumulated and converted into hit points. Once the ability runs out, it will restore a portion of the player's and allied vehicles' hit points within a certain radius, which depends on the damage received.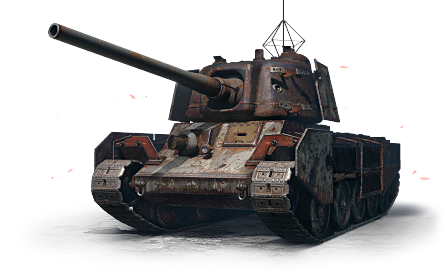 Creates a zone where a series of electric discharges strike with high frequency. Each discharge causes damage and reduces vehicle mobility within the ability's area of effect.

As the aiming and stabilization values decrease for a certain period of time, each penetrating hit increases damage done to enemy vehicles with shells. Damage can be increased up to five times. Hits with no damage and misses reset the damage parameter to its base value.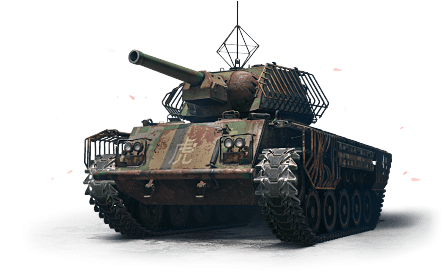 Adds corrosive properties to the shell. Upon causing damage to an enemy's vehicle, the shell applies a temporary effect to it, causing additional damage over time. Repair Kit removes the effect.

Calls in an autonomous tank equipped with an Identification Friend or Foe system that will pursue and attack the nearest enemy. This tank can be destroyed.

Deploys an active minefield in the selected area for a certain period of time. Enemies can destroy your mines by shooting them.

Creates an area around the vehicle. Within this area, both the player and Platoon members restore a certain percentage of their vehicle's hit points each second.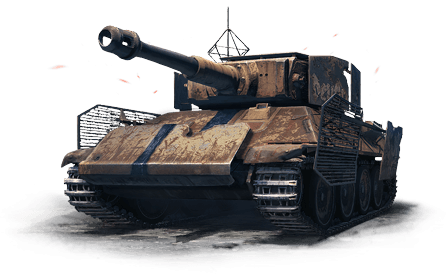 Temporarily increases the engine power, top speed, and traverse speed of your vehicle.

Creates a temporary static area that repairs all damaged modules, removes the stun effect, and restores hit points.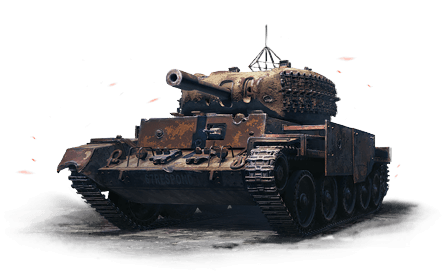 Harbinger Mk. IV

Adds a concealment bonus to all vehicles within range of the consumable. Also damages all vehicles within its range.

Significantly boosts your vehicle characteristics and penetration, but deducts the hit points of your vehicle for a certain period of time.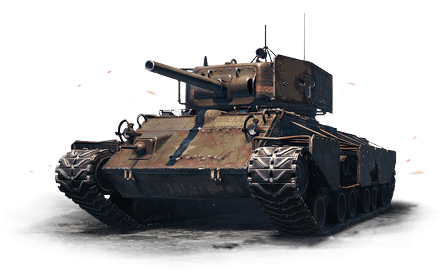 Temporarily reduces gun dispersion and aiming time, improves gun stabilization and fire rate.

Creates an area that reduces the dynamic characteristics of enemy vehicles.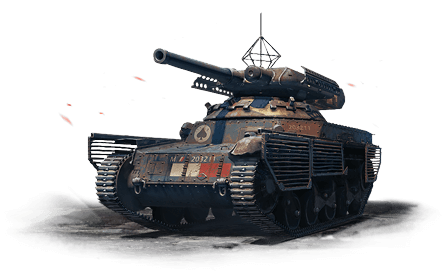 Stuns enemy vehicles and causes damage with bomb explosions in the selected area.

Deploys a self-propelled mine that will chase the nearest enemy and cause damage to it upon detonation. Enemies can destroy your Fireball by shooting it.
Vision/Aiming Mechanics
The vision system uses . Here's how it works: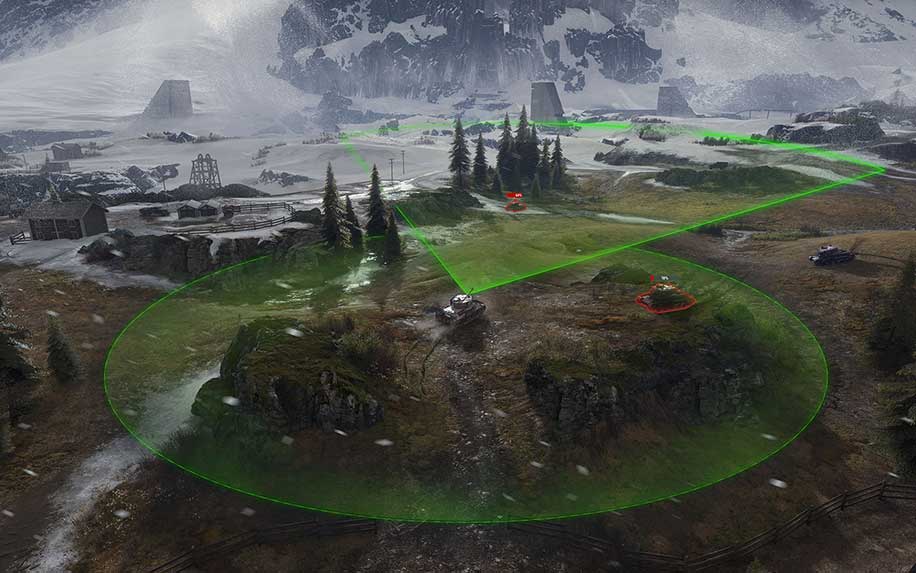 Radio Detection Mechanics
All vehicles in Steel Hunter are equipped with , which displays loot points (Consumables and Supplies), enemy tanks, and loot from destroyed vehicles (Spoils of War) on the minimap within its coverage area. To activate it, press the . Remember that when you activate Radio Detection, your current position will be revealed on the minimap to all players within Radar range of your position.
You can only be detected if you are within the area of another player's Radio Detection. The detection radius of a specific vehicle depends on the characteristics of the modules installed.
Looting
To upgrade your vehicle, you need to search for special loot points on the map. Once you reach these points, you will be able to collect loot that may contain Battle XP, shells, and charges for your Abilities.
There are four types of loot available:
Loot from destroyed vehicles (Spoils of War) is now depicted on the minimap. Collecting this loot will be riskier than before, but you'll also be able to take someone else's loot a lot faster (in two seconds) and more often. You can also collect two or more pieces of loot at the same time.
Crew
We have completely reworked the mode's economy. In 2022, Steel Hunter will have its own in-game currency: . These can be earned based on your position in the post-battle ranking or for completing special daily missions. In this launch of Steel Hunter, you can only use Steel Seals to rent mighty event vehicles. The higher you place, the more Steel Seals, credits, and Combat XP you earn. And don't forget that you can convert Combat XP into Free XP!
Three of the eight event vehicles—the Varyag, the Raven, and the Arlequin—will always be available in your Steel Hunter Garage. The remaining five special tanks will be available . You can rent each of these tanks for a free test drive, but each subsequent rental will cost you a certain number of Steel Seals. The rental time is seven days.
Complete Special Missions to Get Unique Styles!
In 2022, Steel Hunter will still be closely connected to Battle Pass, and the Battle Pass Points you earn will depend on your position in the post-battle ranking.

Special daily missions will also be available in Steel Hunter. These missions can only be completed in Steel Hunter once per day, and successful missions will reward you with credits and Steel Seals. You can also complete additional daily missions for mastery and be rewarded with .
Veni, Vidi, Vici
You will also receive Steel Hunter Tokens for completing certain daily missions in the mode. Collect them to redeem three cool 2D styles available exclusively in Steel Hunter.
«Steel Hunter» 2D Style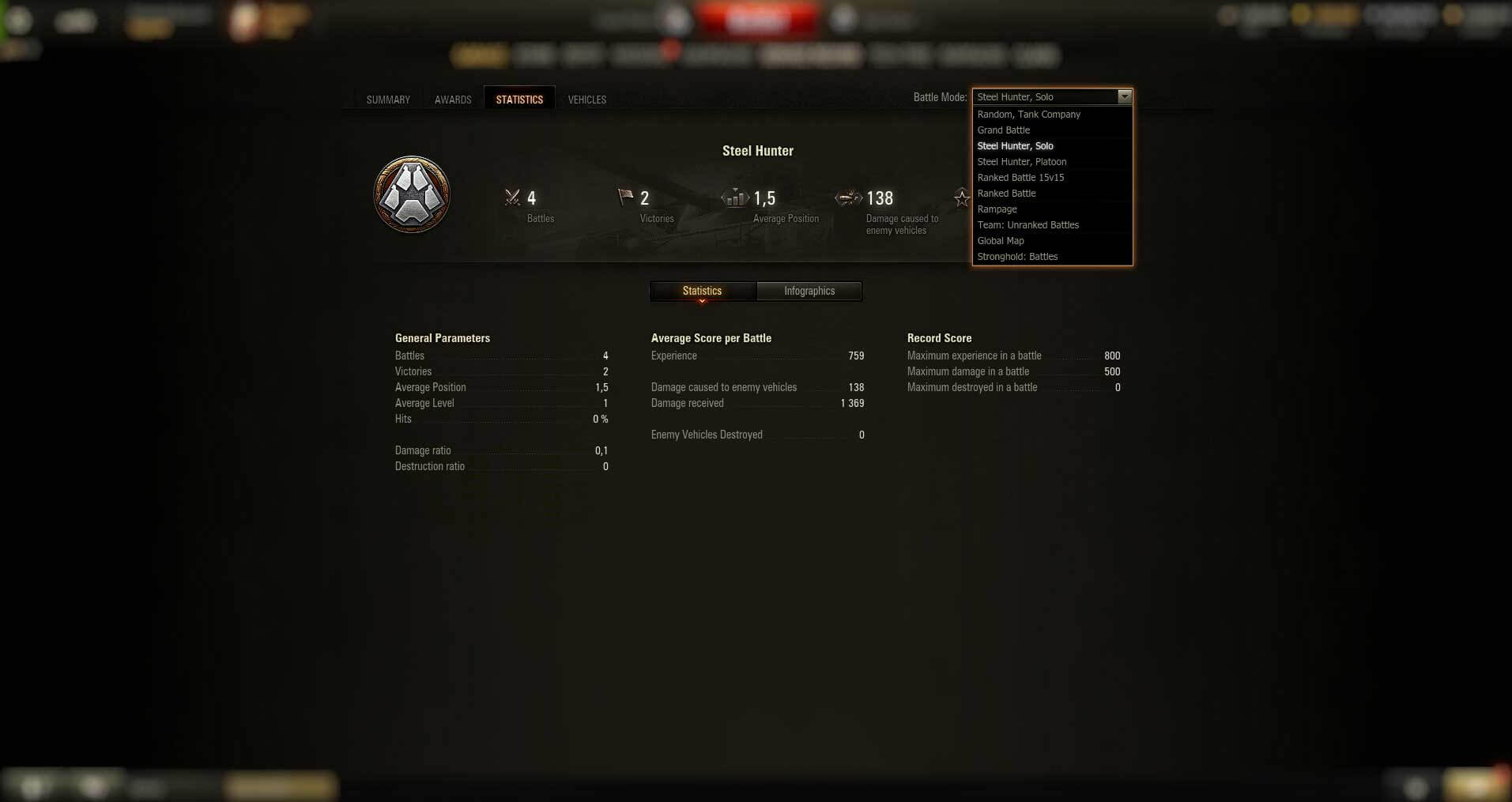 Soundtrack
Steel Hunter will have a brand-new soundtrack to accompany the new map, Firnulfir. Its captivating tunes will instantly immerse you in the mysterious and picturesque Scandinavian landscape.
Andrey Kulik — Firnulfir (defeat) : Andrey Kulik — Firnulfir (defeat)
Andrey Kulik — Firnulfir (victory) : Andrey Kulik — Firnulfir (victory)
Andrey Kulik and Aleksey Vanchuk — Firnulfir (battle) : Andrey Kulik and Aleksey Vanchuk — Firnulfir (battle)
Andrey Kulik and Aleksey Vanchuk — Firnulfir : Andrey Kulik and Aleksey Vanchuk — Firnulfir
Get Steel Seals with Twitch Drops

In addition to earning Steel Seals through daily missions, as explained above, you can also collect up to 650 Steel Seals by watching streams on Twitch. The official NA, Brazil, and LATAM World of Tanks channels and all of our community contributors will have these Steel Hunter Twitch Drops enabled. The longer you watch one of the participating channels, the more rewards you can claim. Make sure not to miss out on these opportunities:
Steel Seals are used to rent mighty Steel Hunter event vehicles.
Performance in Steel Hunter
Steel Hunter will require more system resources than regular Random Battles. This is due to several key factors that are specifically related to Steel Hunter, including the large map sizes and the significant number of objects on them. Players with 32-bit operating systems and low RAM may experience some performance issues while running this mode. To avoid any problems and ensure you play with maximum comfort, change the graphics settings of your game client in accordance with the capabilities of your CPU and graphics card.
Good hunting, Commanders! Platoon up with your friends or go solo, and be the last hero standing!